"Are You Ready to Build a Thriving Post-Covid Speaking Business?"
The Speaking Industry's Biggest Recovery & Boom is Here - Are You Ready?

GET 2 MONTHS FREE IN THE INSPIRING SPEAKERS BUREAU MEMBERSHIP PROGRAM & Skyrocket your GROWTH

WILL YOU BE OUR NEXT SUCCESS STORY?
Inspiring Speakers Bureau is Helping Experts in 28 Countries Achieve Lasting Speaking Success!
Love for Inspiring speakers bureau

Meet Our Members
Mark Newey
"The Inspiring Speakers Bureau membership training has literally held me by the hand as I've built my business from scratch. Gradually over a period of time it has covered pretty much every aspect of getting my business started as quickly and effectively as possible.


The weekly delivery is perfect, allowing me to make real progress each week without getting completely snowed under!

Thank you so much Inspiring Speakers Bureau for this invaluable, life-changing program."
Sandy Peckinpaw
"Within the first two months of membership with Inspiring Speakers Bureau, I was able to sign a radio show, based on my book, Passion By Design, and have just been signed for another 12 weeks!
I know without a doubt, the bureau representation & 6-Figure Speaking training system defined my intentions, gave me a course of action, and heightened my level of confidence.
I plan on reviewing the lessons over and over to continue to layer my career with the richness of what this program offers."



Steve Gallegos

"In a word...priceless!

When I began with Inspiring Speakers Bureau, I had already acquired some experience as a motivational speaker, mostly to local audiences. I had previously paid substantial sums of money and devoted a lot of time on other programs for speakers, only to find they did not deliver what they promised. In no uncertain terms, your material is accurate, relevant, and best of all it is based on real world industry experience.

This training course should be required learning for all speakers. Thank you Inspiring Speakers Bureau, for taking the time to put it all together in an affordable, simple to understand system."
The Art & Business of Speaking
Get weekly business growth & skill building lessons.

Become a knowledge entrepreneur

Access the tools & resources of top thought leaders.
Create a speaker profile & be seen

Gain global exposure for your products & services.

Build Every Aspect of Your
Speaking Business the Right Way
SYSTEMS
Build efficient, smoothly functioning systems & processes for every aspect of your speaking business.
THOUGHT LEADERSHIP
Evolve your speaking services into related fields, including coaching, training & consulting.
SALES
Become a dynamic, multi-faceted infopreneur and increase your bottom line exponentially.
SPEAKING
Create high impact speaking programs that generate repeat and referral business & speak more than ever.
TOOLS
Get tools & templates for product creation, email marketing, joint ventures, traffic generation & more.
EXPOSURE
Gain global exposure and get noticed by clients & meeting planners with your bureau represented speaker profile.
TECHNOLOGY
Develop superior sites, sales funnels, membership programs & other aspects of your branded presence.
AUDIENCE
Attract more prospects, customers & clients by developing high-caliber products, services & offerings.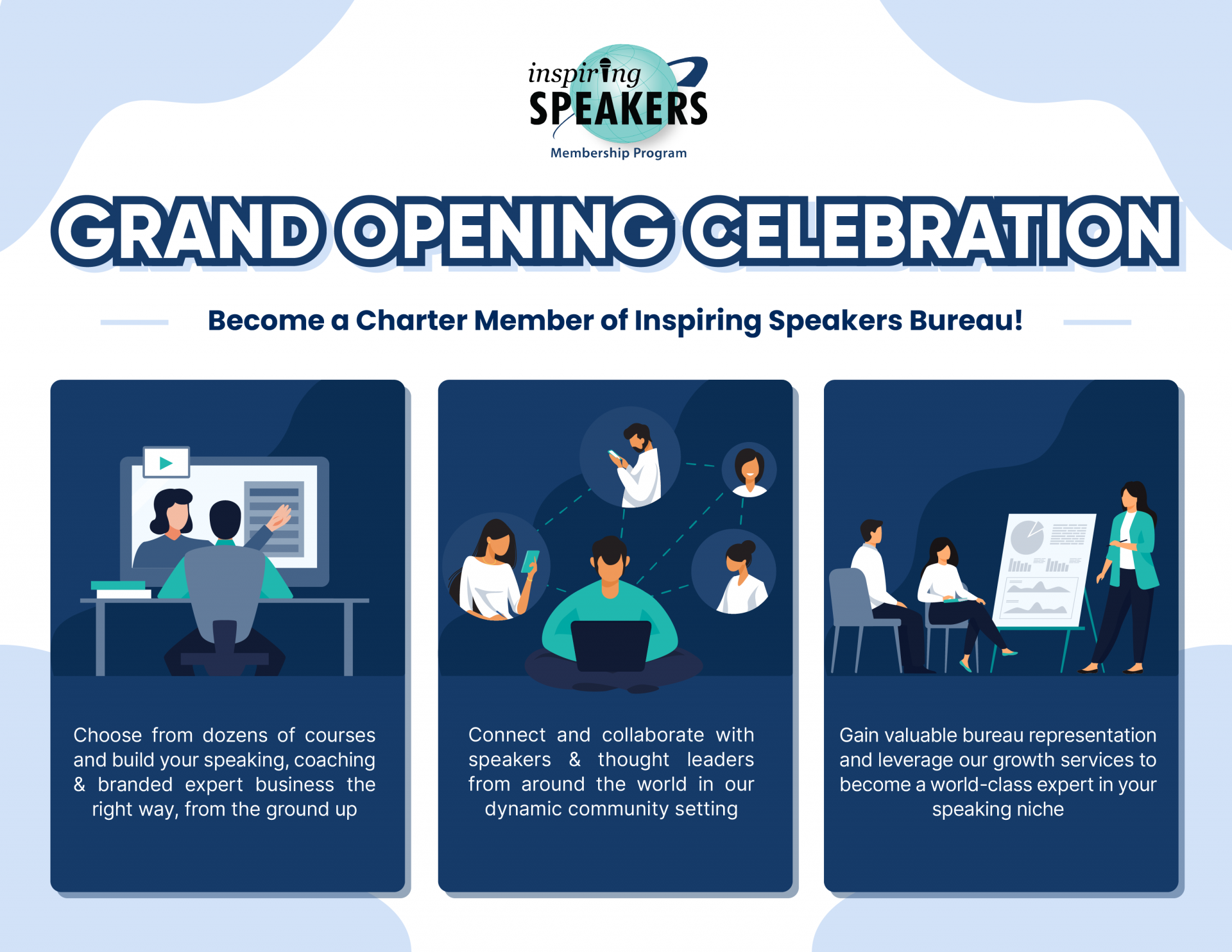 Everything Included
Get immediate access to every Inspiring Speakers Bureau course!


6-Figure Speaking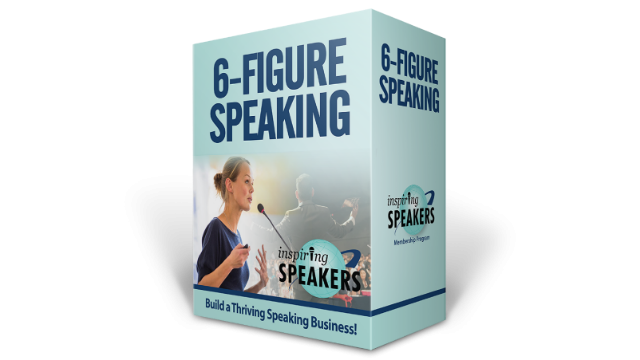 Introducing a step-by-step 6-month program for starting and running a successful speaking business - the right way, from the ground up!
7-Figure Expert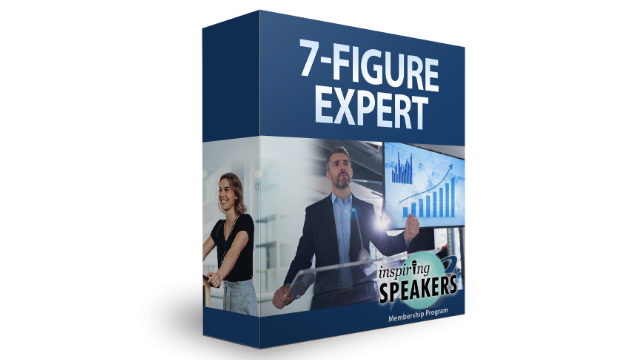 Become a top speaker and thought leader by creating products more easily and profitably than ever before!



Speaker Growth Accelerator
Discover how to get virtual assistants to grow your speaking business for you...and watch your profitability soar to the next level!
Created with